2014-07-03
Wine Advocate / Robert Parker 2014: Rain of great scores for GVV Terroirs' portfolio
GVV Terrroirs' wines have been rated as the topmost exclusive portfolio from Chile. On June 27, 2014; Robert Parker's Annual Chilean edition (The Wine Advocate publication) rated 16 of our wines with most of them 90+ points.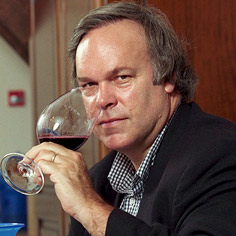 Gandolini winery located in the D.O. Maipo Andes obtained 93 points with its first release called Gandolini Las 3 Marias Vineyards Cabernet Sauvignon 2011, which is the same rating that the most famous and renown brands from Chile got, such as: Almaviva, Sena and Vinedos Chadwick from Errazuriz, Don Melchor from Concha y Toro, Clos Apalta from Lapostolle and Casa Real de Exportacion from Santa Rita. This is an important step for Gandolini winery to become Chile's leader in the production of Cabernet Sauvignon. In 2015, Gandolini will release its icon Cabernet Sauvignon, so the best is yet still to come.
Ventolera winery located in D.O. Leyda Valley has always focused its work on leading Chile's Pinot Noir and Sauvignon Blanc premium category. Our 3 ranges of Pinot Noir and Sauvignon Blanc have obtained the best scores in each category, positioning Ventolera as a world-class producer of cool-climate varietals. Therefore, these ratings validate our goal with Claro de Luna Pinot Noir 2011 - 93 points, Cerro Alegre Sauvignon Blanc 2013 - 92 points, Ventolera Syrah 2012 - 92 points, Ventolera Pinot Noir 2011 - 91 points and Ventolera Sauvignon Blanc 2013 - 91 points.
Von Siebenthal winery located in D.O. Aconcagua Valley (Panquehue sub-apellation) continues being one of the reference and leaders of Carmenere, Petit Verdot and red Bordeaux blend ultra premium category. In Chile' wine history rated by Robert Parker's publication, this is one of the three wineries with a wine scored 97 points. According to Jay Miller, designated wine writer for Robert Parker publication (2010): "If I were awarding an Oscar for "best performance by a winery, Von Siebenthal would be my winner".
All these great ratings confirm that GVV Terroirs' wines is a portfolio difficult to get and harder to lose.
| | | | | | | | |
| --- | --- | --- | --- | --- | --- | --- | --- |
| Color | Vintage | Winery | Range | Grape | Apellation | Rating | Maturity |
| Red | 2011 | Gandolini | Las 3 Marias Vineyards | Cabernet Sauvignon | Maipo Andes | 93 | Early |
| Red | 2006 | Von Siebenthal | Toknar | Petit Verdot | Panquehue | 93 | Young |
| Red | 2011 | Ventolera | Claro de Luna | Pinot Noir | Leyda Valley | 93 | Young |
| White | 2013 | Ventolera | Cerro Alegre | Sauvignon Blanc | Leyda Valley | 92 | Early |
| Red | 2012 | Ventolera | Ventolera | Syrah | Leyda Valley | 92 | Early |
| Red | 2011 | Von Siebenthal | Tatay de Cristobal | Carmenere | Panquehue | 91 | |
| Red | 2011 | Von Siebenthal | Carabantes | Syrah | Panquehue | 91 | Mature |
| Red | 2011 | Ventolera | Ventolera | Pinot Noir | Leyda Valley | 91 | |
| White | 2013 | Ventolera | Ventolera | Sauvignon Blanc | Leyda Valley | 91 | Mature |
| Red | 2012 | Ventolera | Ventolera | Pinot Noir | Leyda Valley | 90 | Young |
| Red | 2011 | Ventolera | Litoral | Pinot Noir | Leyda Valley | 89 | Mature |
| White | 2013 | Ventolera | Ventolera | Gewurstraminer | Leyda Valley | 89 | Mature |
| White | 2013 | Ventolera | Litoral | Sauvignon Blanc | Leyda Valley | 89 | Mature |
| Red | 2011 | Von Siebenthal | Parcela #7 | Red Blend | Panquehue | 88 | Mature |
| Rosé | 2013 | Ventolera | Litoral | Pinot Noir | Leyda Valley | 87 | Mature |